Tanqueray Imported London Dry Gin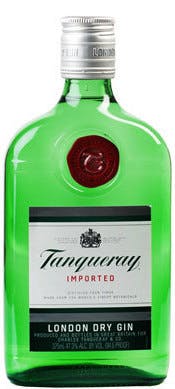 It starts with the man. Charles Tanqueray. The bold spirit who traded the church for the still and in the process, created one of the world's most awarded gins. Tonight we toast the bold spirit worthy of its seal and 180 years of distilling excellence.
Wine EnthusiastThe vibrant juniper and licorice flavor and a pretty, slightly floral, rosewater finish is braced up with a peppery spine. Give this gin some time to open up for optimal aromatics-the reward is a citrusy zing. Good value.